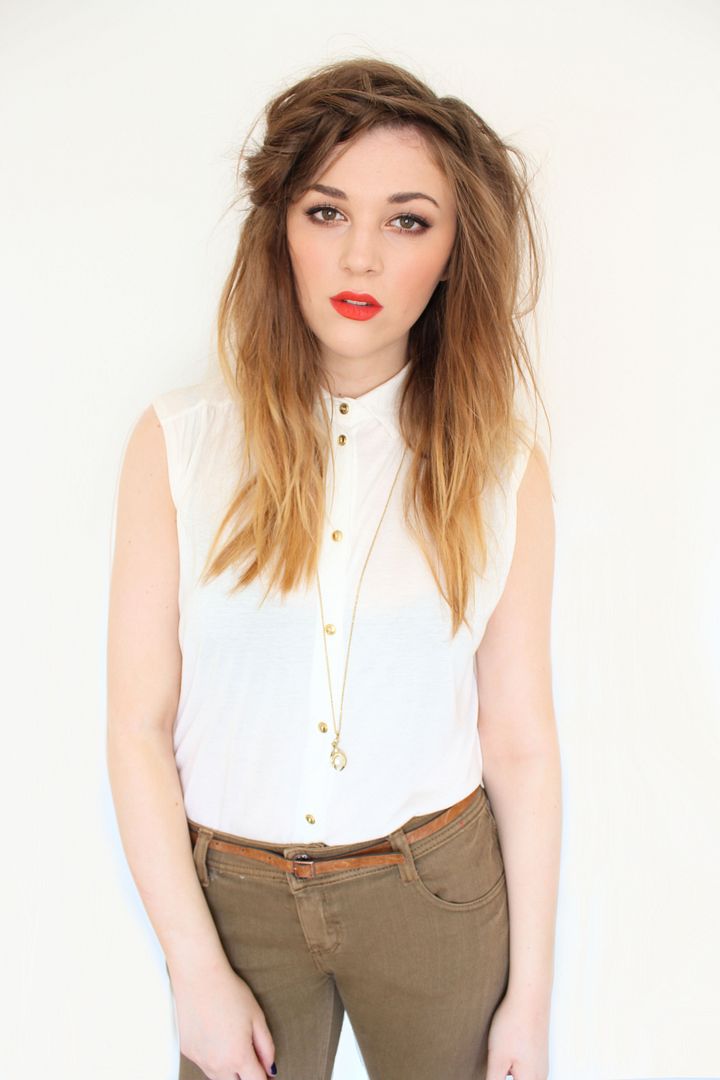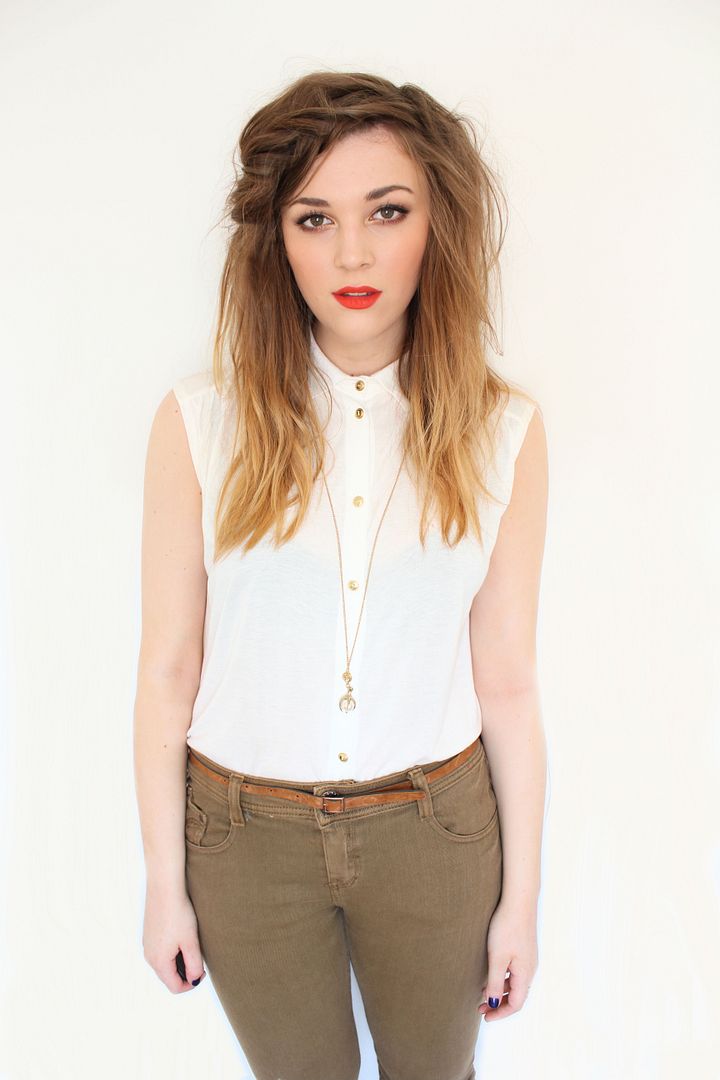 Top: Warehouse
Jeans: Primark
Lipstick: Topshop Rapturous


Today has so far consisted of being stuck at home waiting for a parcel to arrive. I think the heat wave we've been having over the last couple of days has ended so its back to jeans! I've been living in these camel ones all week. So comfy! I got this top in the asos sale and didn't realise that it was a size 16. It's so long, literally down to my knees, but doesn't really work as a dress. Surely I'm the only person capable of ordering the wrong size clothing online?

I've been wearing my fringe in a big chunky plait a lot, just too give it some oomph. I've been trying not to use a hairdryer recently because my hairs starting to become a bit frazzled but it's been leaving it really flat and lifeless. I've been thinking about getting some sort of curling tong to give it a bit more volume, even though that's probably equally as bad! Can't decided between this intriguing looking Remingotn double pronged styler or the beauty bloggers favourite, the Babyliss Pro Conical Wand. Any recommendations?



YouTube - Twitter - Bloglovin' - Instagram