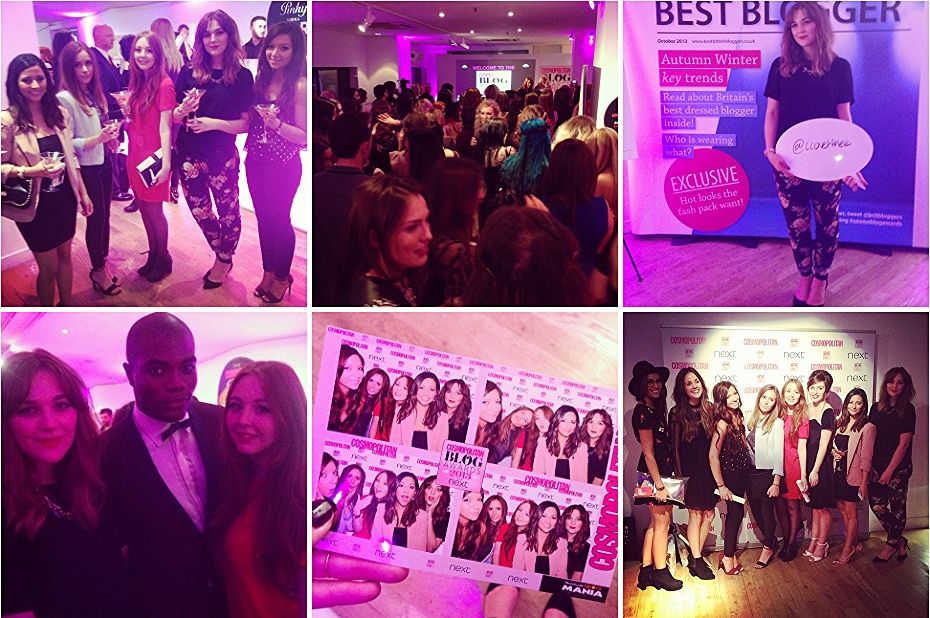 Believe it or not, I'd never actually been to a Blogger event up until last week when I was thrown right in at the deep end and attended the the Cosmo Blog Awards 2013. Still trying to recover from the shock that I'd been nominated and with Mother in tow for next day shopping adventures, I hopped on a train last Wednesday and set off for London.

A stressful four hours of trying to get ready in a cramped hotel room later I was in a taxi heading to Waterloo to meet Lauren, Suzie, Corrie and Caroline where we made our way to the Oxo Tower which had literally been turned into a bright pink sea of Bloggers. I got to meet some of my absolute favourites including the beautiful Olivia, Kim and Ysis, who were all so genuinely lovely, downed a few too many Cosmopolitans (well it would have been rude not to, no?) and managed to have a small fan girl moment over BB from Dirty Sexy Things.

I was nominated in the Best Beauty Vlog Category which was taken home by lovely Tanya Burr at the end of the night who I certainly would have had my money on but I had such a great evening full of fun, giggles an some serious photobooth action, I really wasn't complaining!

The day after I woke up with a slightly heavy head (not helped by a greasy midnight pizza in Leicester Square I'm sure) and set off to Covent Garden for breakfast at Bill's, a place I just can't seem to avoid whenever I visit. We spent the rest of the day mooching around the shops, taking a stroll around the National Portrait Gallery for a few hours when it started to rain and walking around the Liberty's Christmas shop in awe at all the pretty lights.

All in all two wonderful days spent in my favourite city, so big thank you to Cosmopolitan Magazine and to all of you as well for getting me there!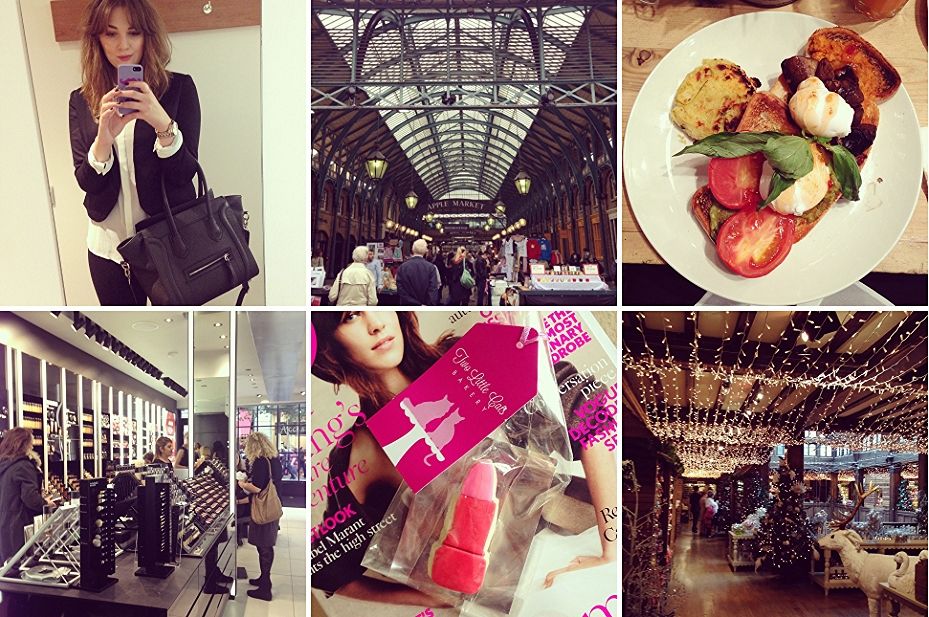 YouTube | Twitter | Bloglovin' | Facebook | Instagram