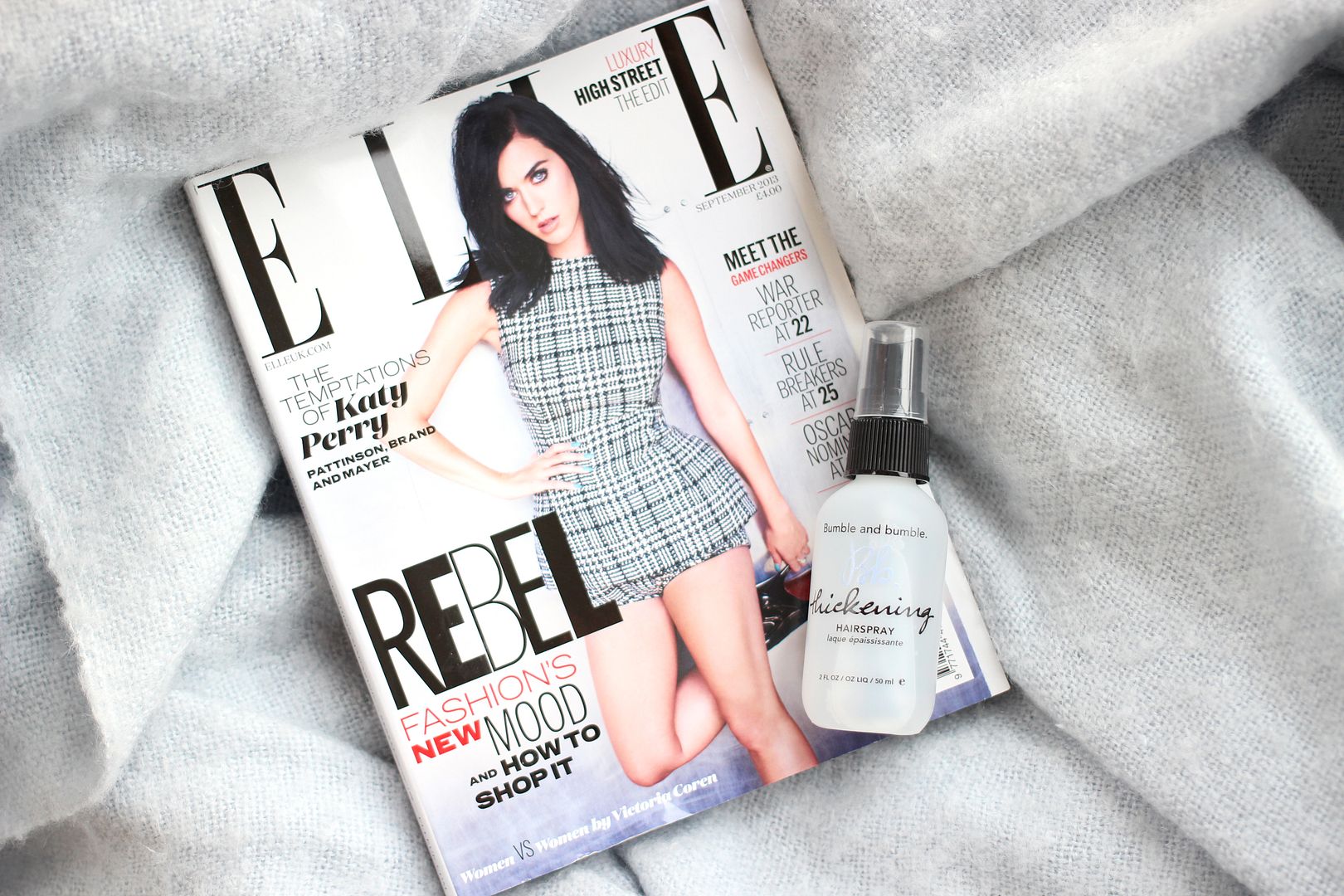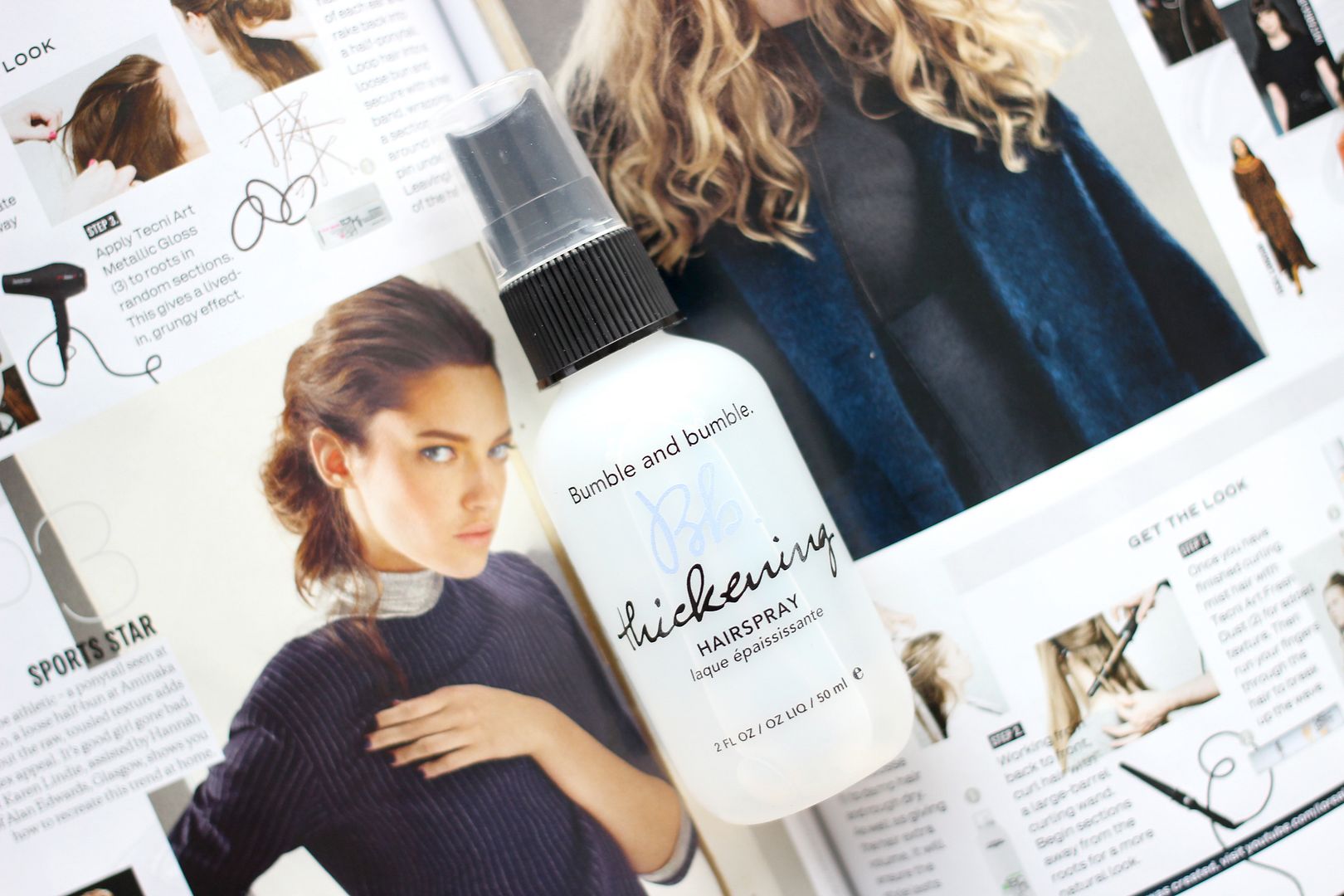 Never one to say no to a freebie, I quickly snapped up this month's copy of Elle when I saw that nestled in it's little plastic pouch was Bumble and Bumble's Thickening Hairspray, a product that's not only from one of my favourite hair brands, but one I've been itching to get my hands on for some time now.

Long hair can be weighed down easily and most of my styling attempts just result in a lifeless flat mess after a few hours, particularly when it comes to curls or waves. Unlike a conventional hairspray this product can be applied liberally through wet hair. It's almost like reversing the process and setting the style before you've styled it. I find this works incredibly well when it comes to adding volume with a big blow dry and curls stay defined for a whole lot longer.

Not too shabby for the price of a magazine. Get your while the issue is still out!




YouTube | Twitter | Bloglovin' | Facebook | Instagram