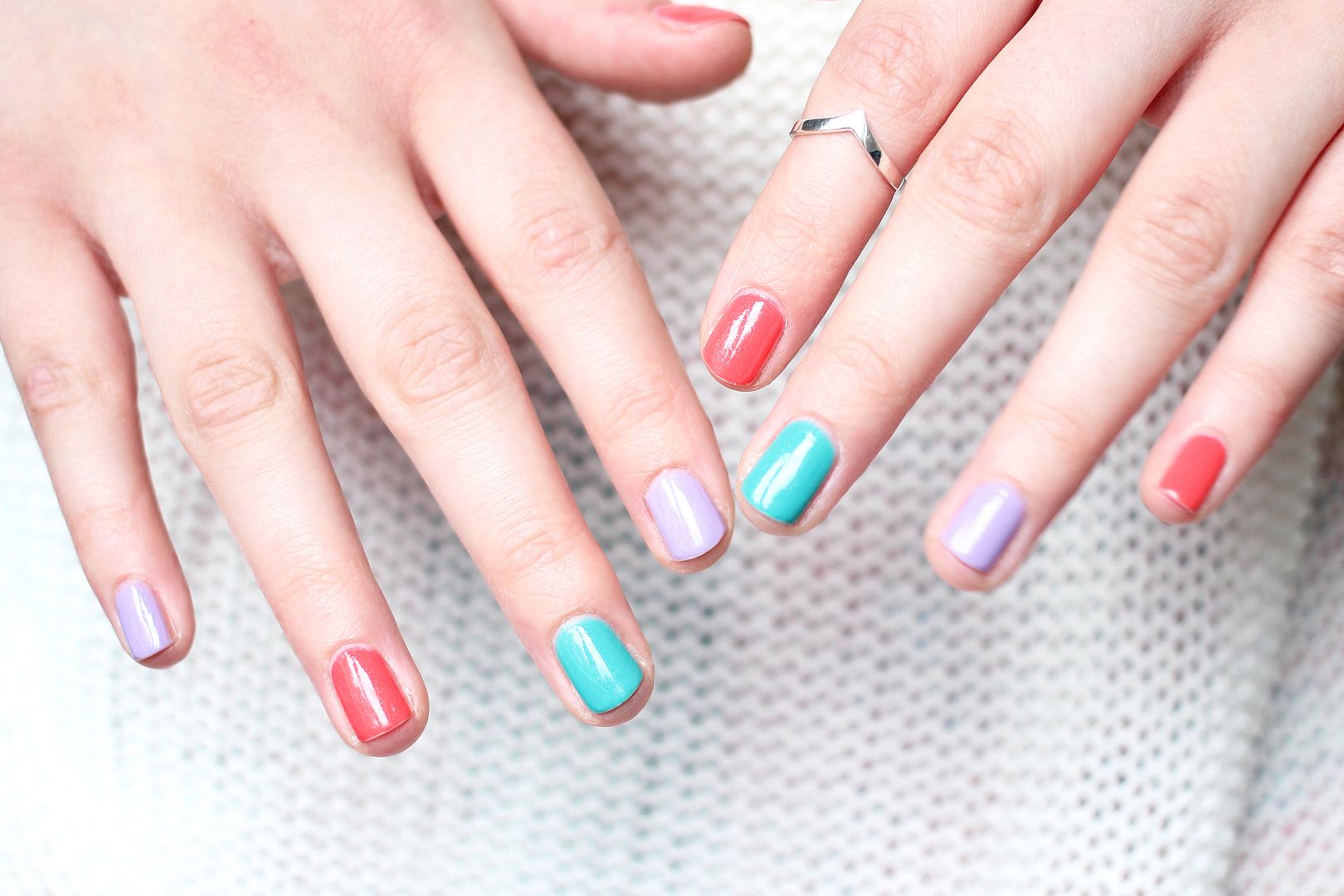 It's no secret that Essie and I have a serious love affair going on and I'll happily snap up a new colour on a weekly basis so when a new collection is released, there's really no stopping me. I'm sure I'm not alone in saying I've never finished an entire pot of nail polish and it seems Essie are on the same wave length with varnish fanatics like myself and have released this set with three mini colours from it's Summer 2013 collection.

The shades included are Naughty Nauticle, a emerald green with a touch of blue, Full Steam Ahead, a pastel lilac and Sunday Funday, a tangerine hued coral with a hint of pink that really packs a punch. All three colours have a finely milled glitter running through them that only really shows up in the bottle and when the nails catch the light. Although I'm not usually one for a 'shimmery' nail polish, I love the fun touch this adds to the collection.

These will definitely be dressing up my nails over the coming weeks and even if we don't get a real Summer here in good old England, I'll have ten little pops of colour to brighten up my day!

The set is available at Boots for £12.99.




YouTube | Twitter | Bloglovin' | Facebook | Instagram