- Post in Association With New Look -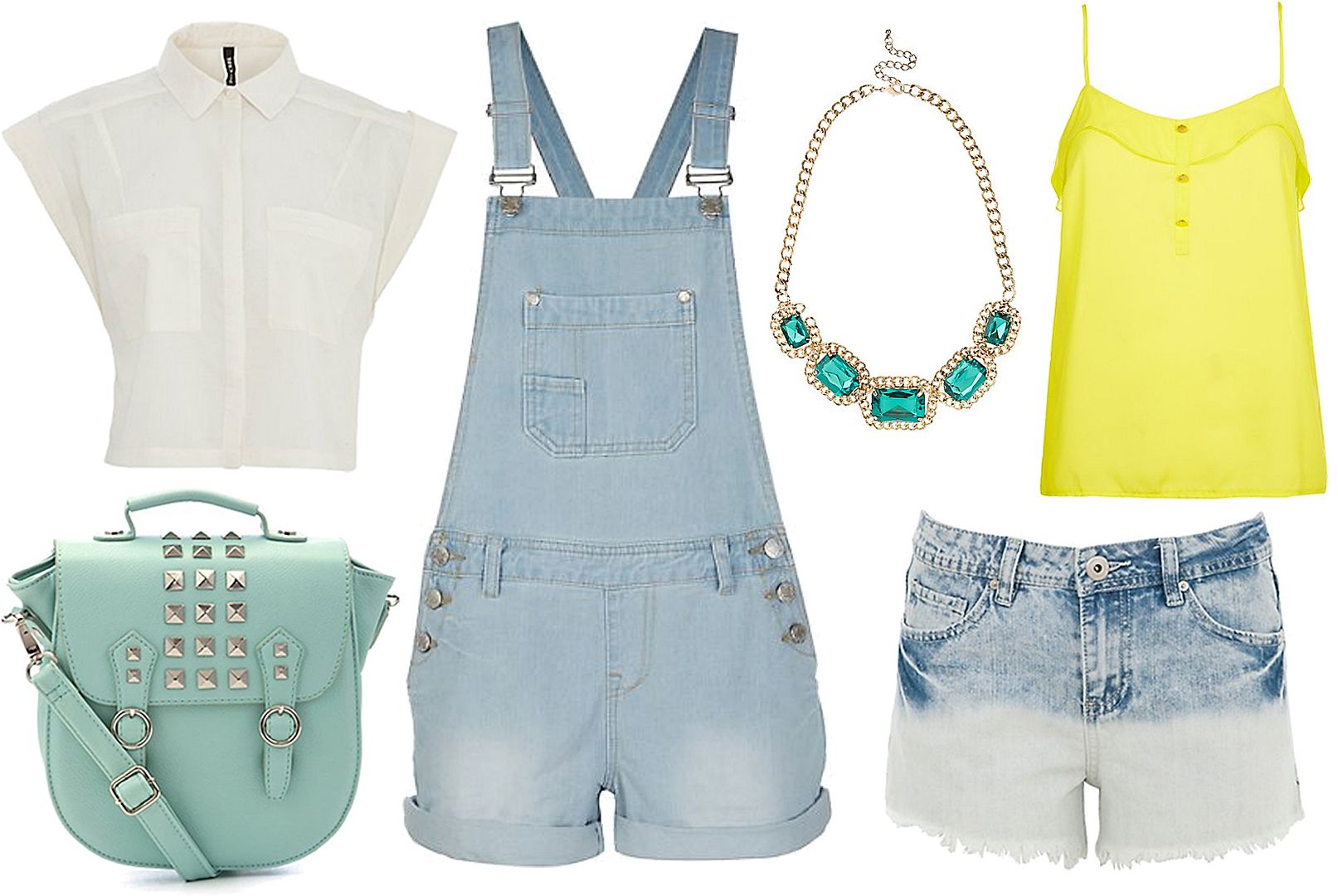 1, 2, 3, 4, 5, 6


I'm pretty sure we can officially call it Summer now and even if the temperature outside isn't quite reflecting it yet there's nothing better to get yourself in a sunny mood than switching up your wardrobe and embracing some warm weather pieces.

01. Although my mid-drift may protest, I've been loving pairing anything high waisted with a crop top this season. I'm not one to go all out flaunting the stomach (if you have those coveted washboard abbs however, I salute you) but I think a small flash of skin is a great look and I love the tailored edge of this collared top which could be easily dressed up or down.

02. While they certainly do some great Summer dresses at New Look it's dungarees that I've been drawn to more this year. While I am fully aware I'm no longer three years old I love the effortless style of this light denim pair and the pinafore detailing gives them a slightly more grown up edge.

03. If you'd shown me this necklace a few years ago I would more than likely have gagged at the sheer 'bling' of it but recently I've been loving the tacky whacky jewellery. Paired with some sharp tailoring or a collar I think this would dress up an outfit instantly but still keep it feeling fun.

04. Lightweight camis are everywhere at the moment and the perfect way to add a pop of colour into an outfit while still keeping things fresh and airy. I'm sure I'll be ending up with three for four of these in various shades by the end of the month but at the moment this neon yellow number is calling out to me.

05. Over the should bag? Check. Mint green? Check. Studded? I'll take one to go please.

06. Not that I could possibly fit another pair of denim shorts in my wardrobe, but these dip dye ones have certainty caught my eye and really, is there a more versatile item of clothing when Summer comes around? Worn by the pool, with an oversized baggy shirt or paired with heels and a blazer the possibilities are quite endless.



YouTube | Twitter | Bloglovin' | Facebook | Instagram
- Sponsored Post -