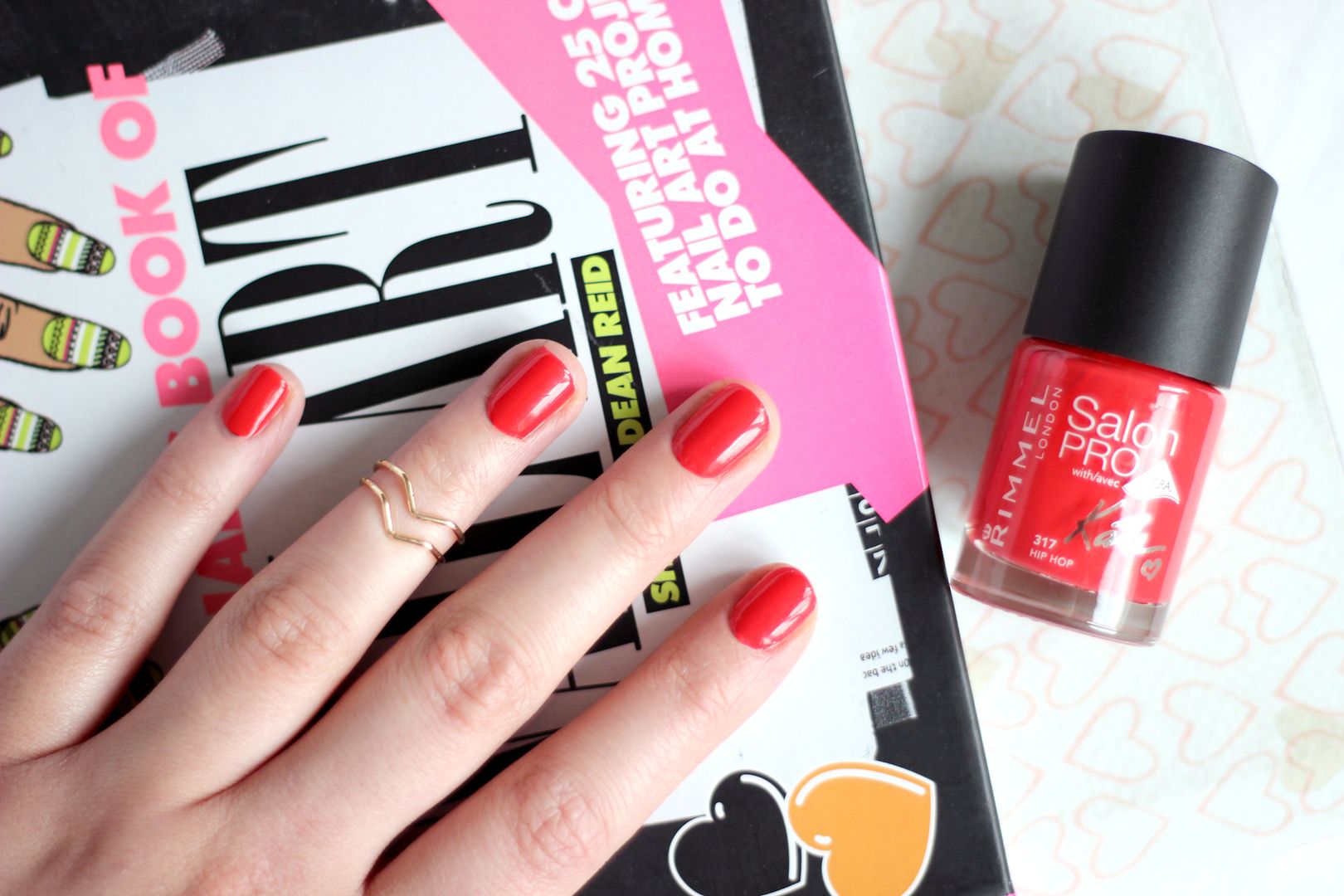 It's not often I find myself lusting after a nail polish other then Essie these days, so when realised I was making regular trips to the Rimmel stand to gaze at the new Salon Pro by Kate collection, I though I'd better take the plunge and just buy one already. Or two.

Red is very hard for me to wear. It must be something to do with the undertones in my skin because whatever variation of the colour I seem to go for my hands end up looking a bit wrong. Step in Hip Hop, the orange toned wonder that first caught my eye. It may be the season for Spring pastels but this little beauty has been adorning my nails all week and it's one of those colours that hard not to spend your day staring at. I also picked up another mint hued polish, because having twelve in my collection wasn't quite enough. I was drawn to the shade Peppermint as it seemed a lot more on the blue-grey side of things than any of the others I own.

I have to say I couldn't be more impressed with the application and wear time of these polishes. The brush is a large chunky affair that pretty much coats the entire nail in one swift stroke and the formula is well pigmented and could really be worn with just one coat (although I always opt for two for good measure!). Although after a few days I started to notice some tip wear I've experienced no actual chipping, something I loath in a nail polish.

Similar to the lipstick range that Kate Moss launched for Rimmel last year, I think these polishes are going to be a big hit and I'll no doubt be heading back to Boots for more colours while they're still 3 for the price of 2. Can't say no to an offer like that!

Have you tried Rimmel's new collection? What's your favourite shade?




YouTube | Twitter | Bloglovin' | Facebook | Instagram