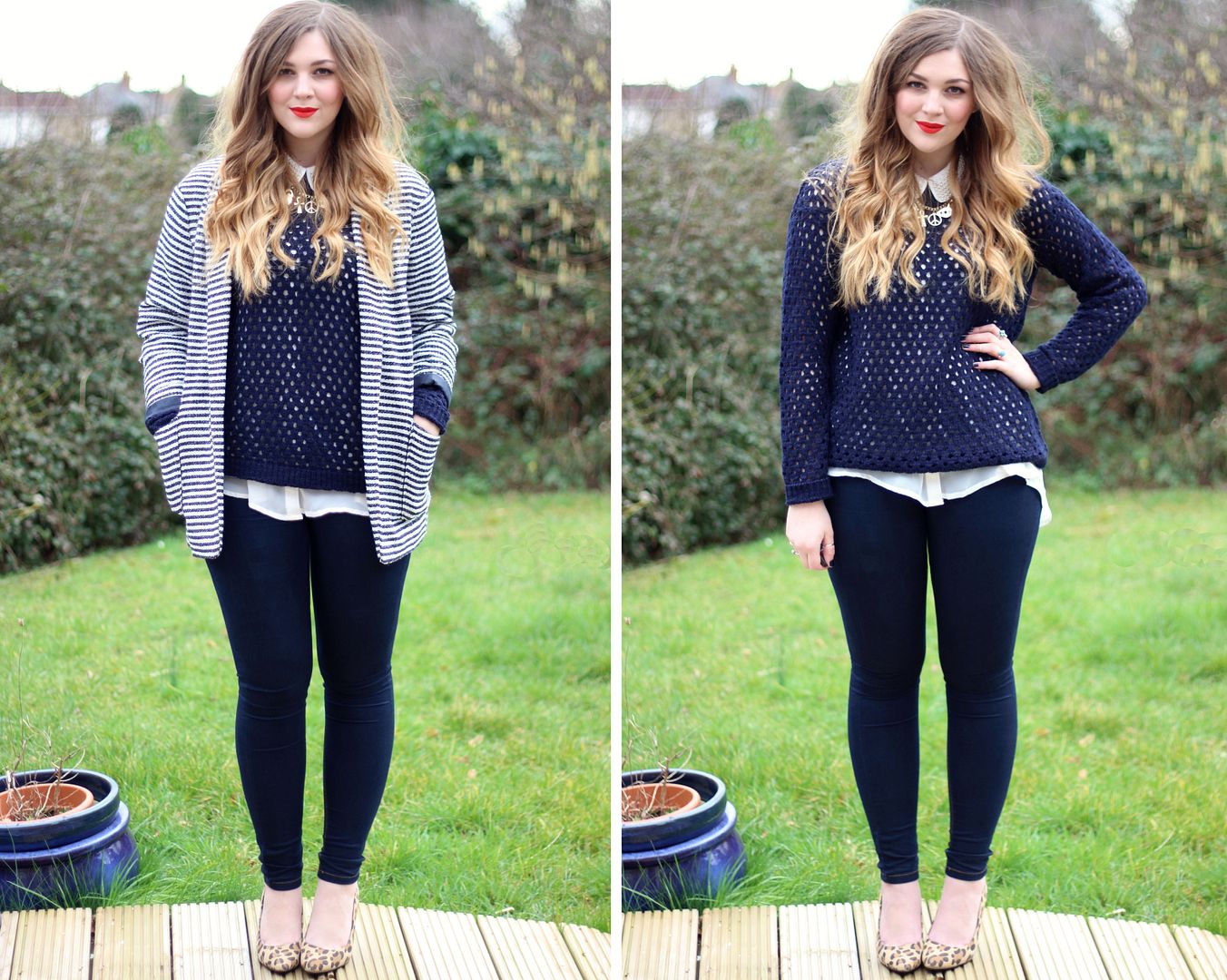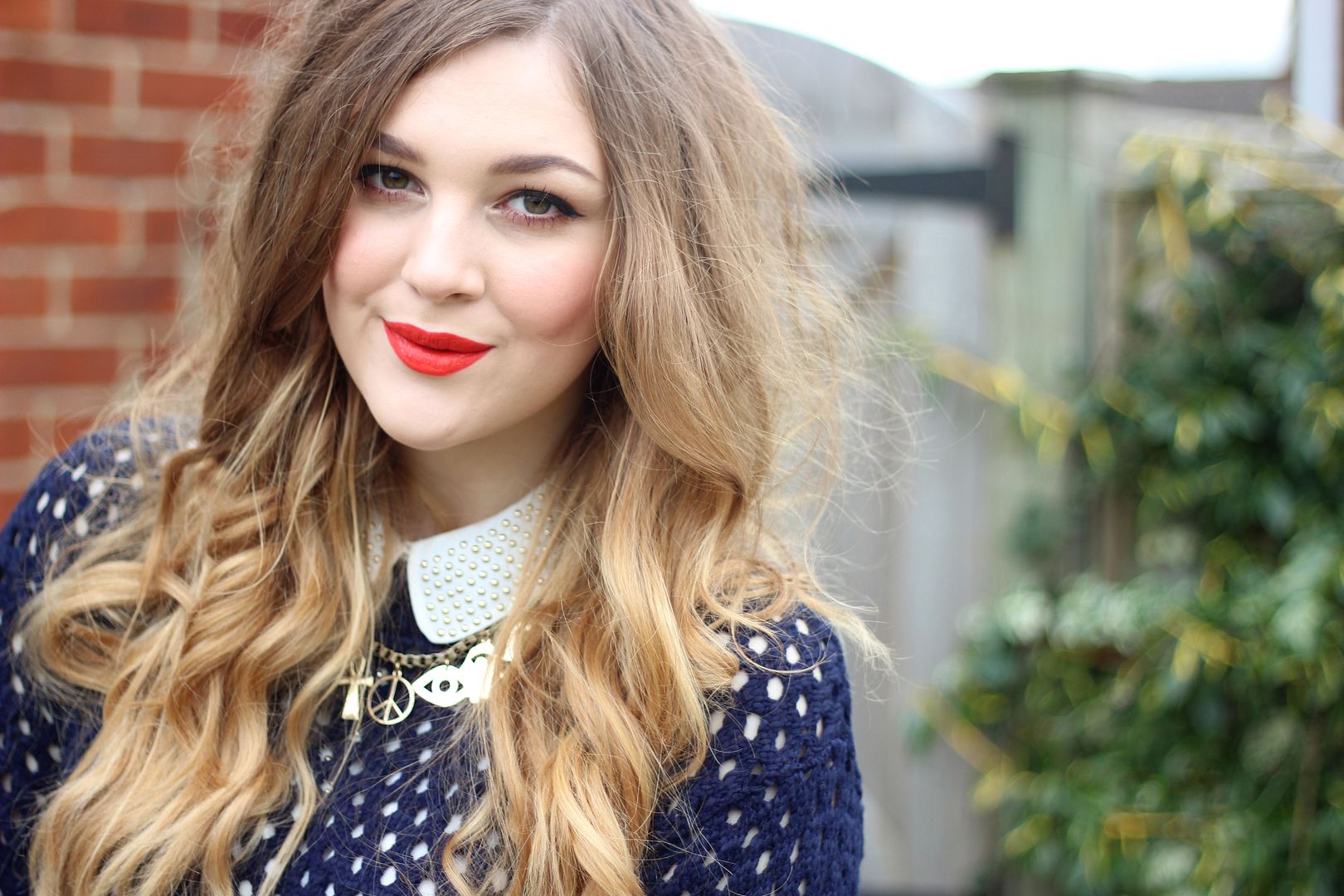 Coat, Jumper & Shirt: Primark
Jeans: Asos
Necklace: Topshop
Shoes: Primark
Lips: MAC Lady Danger

This outfit somehow subconsciously turned into an all blue affair, and with the addition of the stripy coat I feel a bit like a sailor. I do however love how easy this boyfriend style blazer is to wear, even if I don't quite think £20 is anywhere near a bargain when it comes to Primark (and in the sale too! Tut tut). I can definitely see this being thrown over summer dresses on warmer evenings rather than adding to a snowball of layers to try and keep myself warm. I'm also aware that jeans don't make for the most inspiring of looks, but I could honestly live in this pair from Asos. All I want to do right now is wear the warmest, comfiest things possible! If only it was acceptable to wear a onesie outside, life would be perfect. Oh a girl can dream..
Ps. Today I've uploaded a much awaited hair styling video on my
YouTube Channel
. I know you've all been asking to see it for so long, so
here it is
!

YouTube - Twitter - Bloglovin' - Instagram