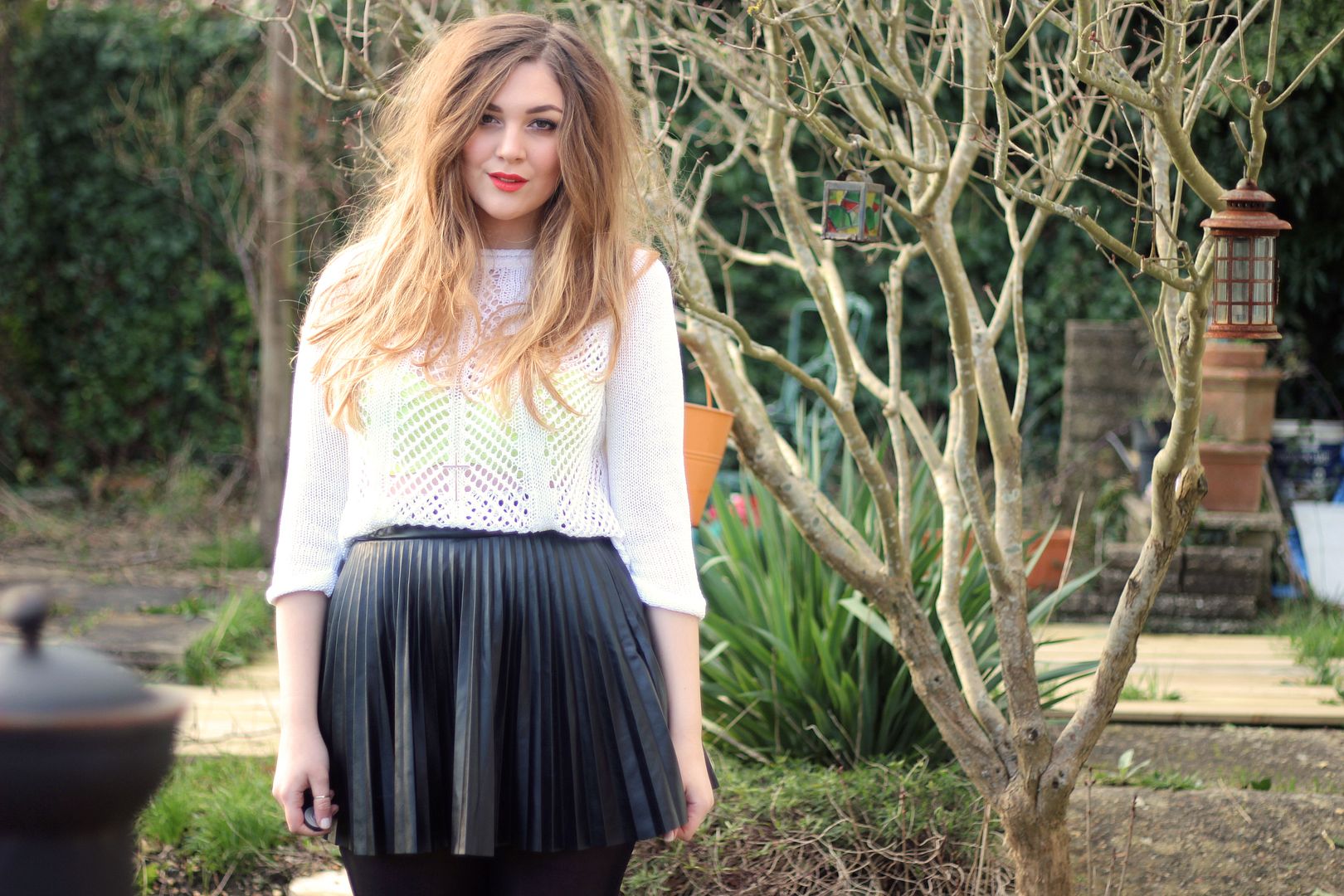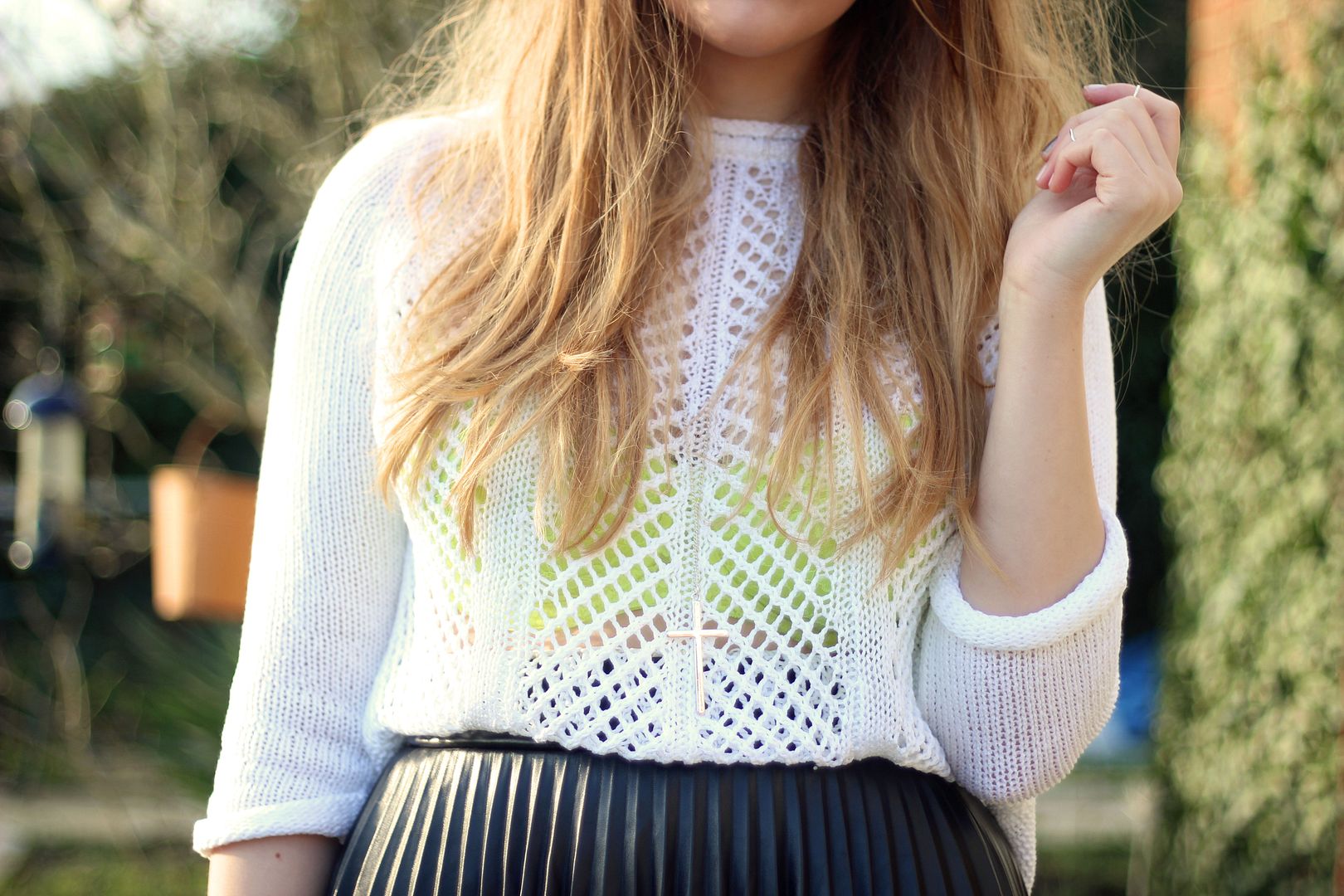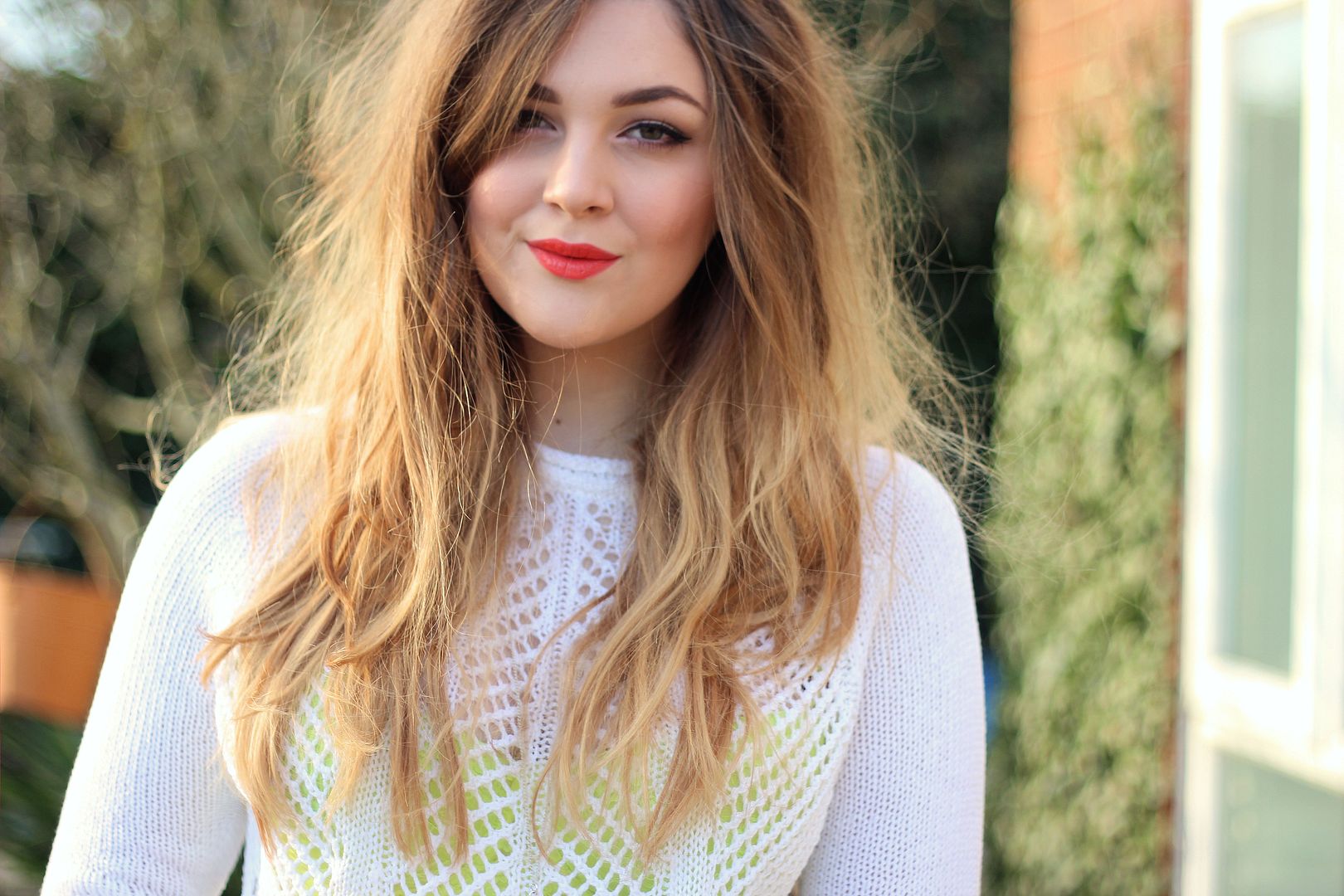 Jumper: Primark
Skirt: Lashes of London*
Bralet: La Senza
Necklace: Urban Outfitters
Rings: Love Hearts & Crosses*
Lipstick: Louise Gray for Topshop Mexican Wave

I can't believe how sunny it was when I took these pictures yesterday, and now it's snowing across most of the country! I was kindly sent this pleated leather look skirt by
Lashes of London
a few weeks ago and have only just gotten round to baring the cold air (albeit it in tights) and wearing it. Flash back to last year when Primark's pleated leather skirt was all the rage, however hard it was to get hold of. I never managed to find one in my size but now I have this lovely little number which I actually prefer. It's made with a much lighter material and hurrah, no awkward elasticated waist band!
I've been getting so much wear out of this jumper and it's black counterpart (see my
latest haul
for a little look at that!). They're so versatile and I love the lose knit pattern, even if it doesn't make for the warmest of Winter jumpers!
* Gifted PR Samples

YouTube - Twitter - Bloglovin' - Instagram