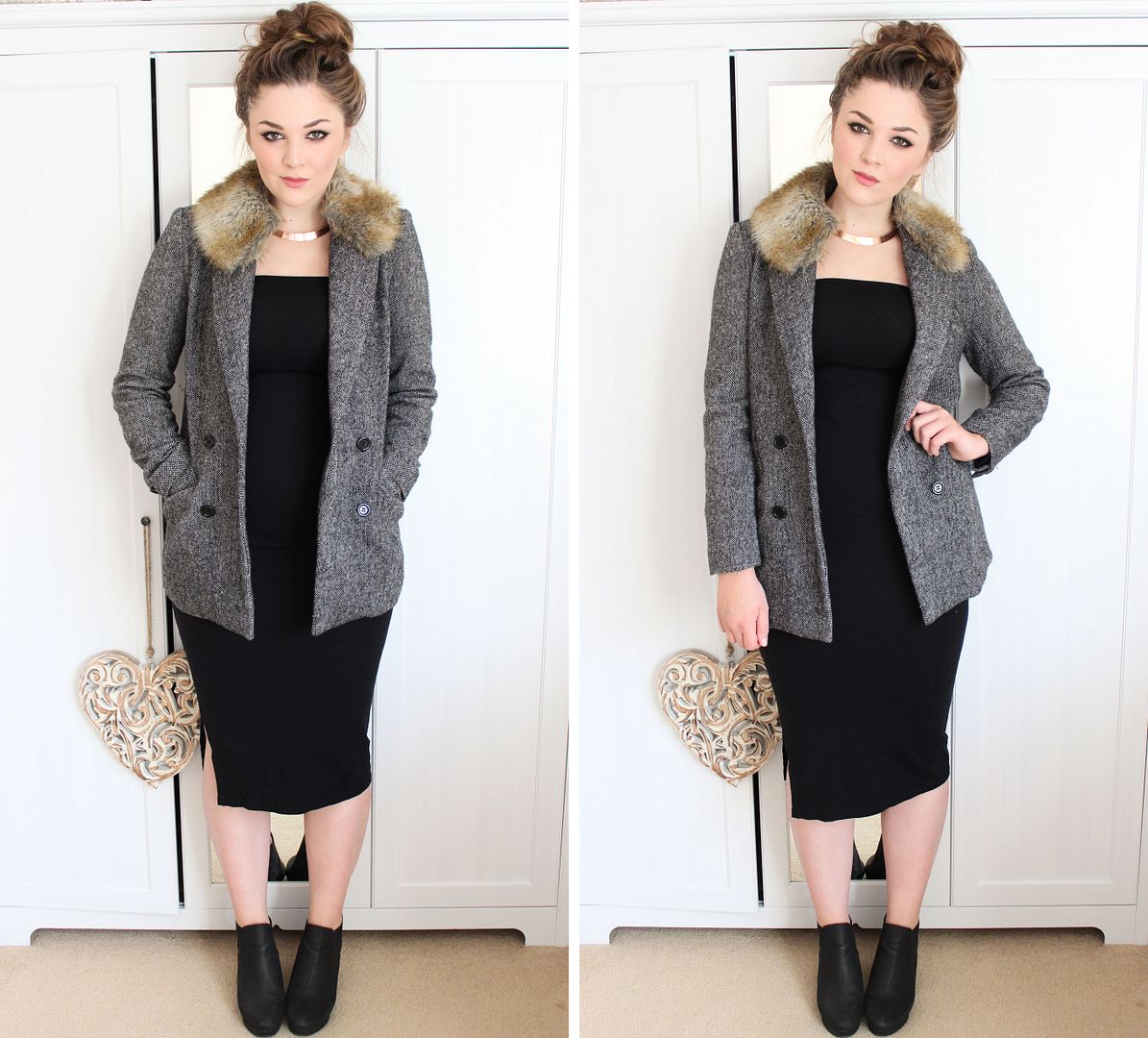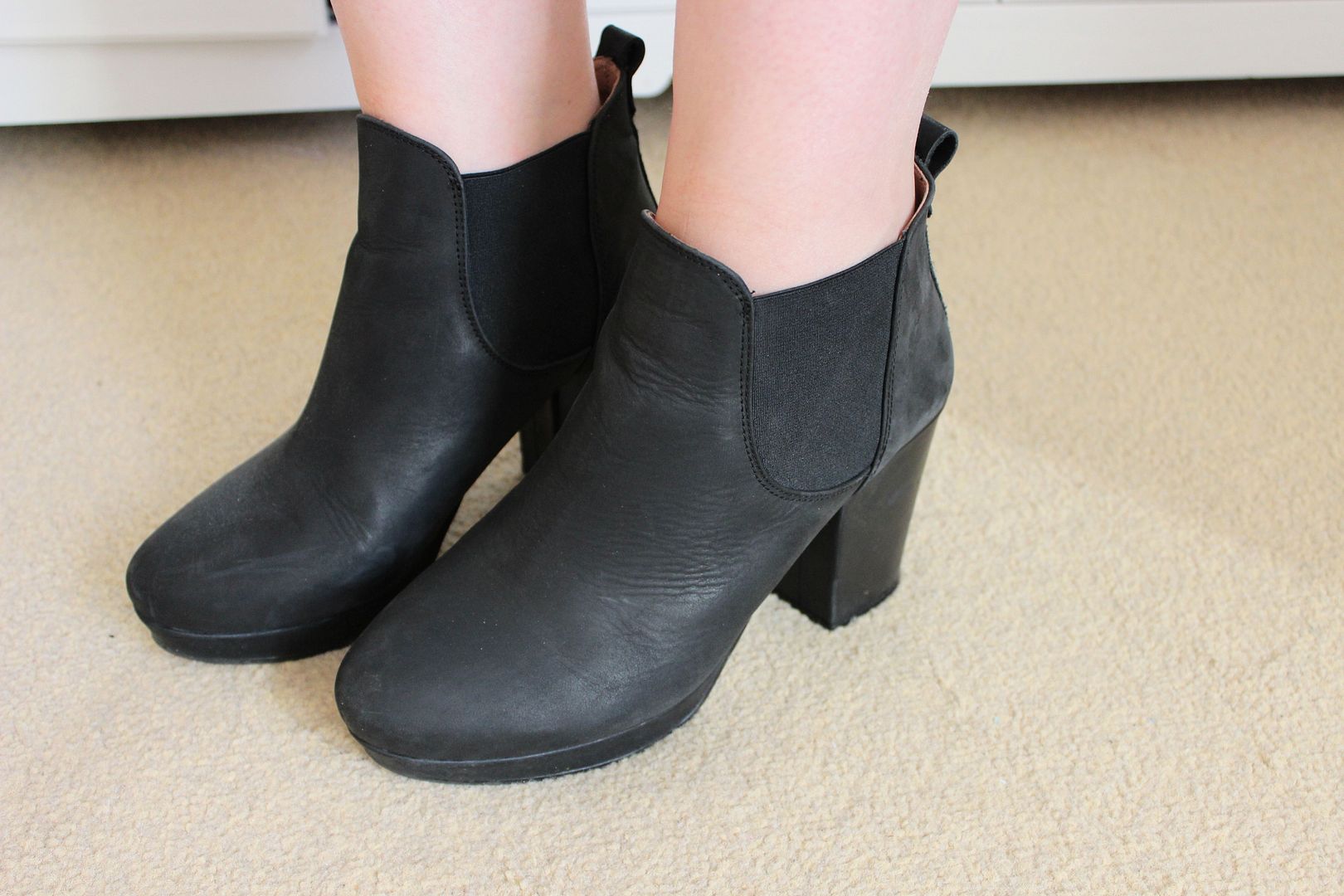 Dress: American Apparel
Coat: New Look
Faux Fur Stole: Asos
Bag: eBay
Necklace: H&M
Boots: Topshop
Seriously hate wearing my hair up but its so blurgh at the moment I just don't know what to do with it. I think I need a new colour more than anything. Seriously debating going down the Ombre route again but I keep getting the fear. I even bought
these two bad boys
for no particular reason and they're now staring at me from across the room wanting to be used.
Shallow hair dramz aside,
this dress
isn't really my usual style but it was a mere £7.50 in the Asos sale so I couldn't say no. I love the slit at the side. Makes me feel a little bit
Angelina Jolie
.
I've had a lot of questions about this bag from it flashing up in various instagram pictures. It's literally just a random one off eBay but for the price I paid I think its pretty good quality that'll do until I can get my hands on the
real thing
. Here's
a link
to the seller if you're interested.
This is actually the first time I've worn a big winter coat this year too. Real milestone right there. This New Look one is from last year but I still love it. Who can say no to a bit of tweed? I'll still probably have to buy myself another one this year and at the moment
this Topshop one
has caught my eye.