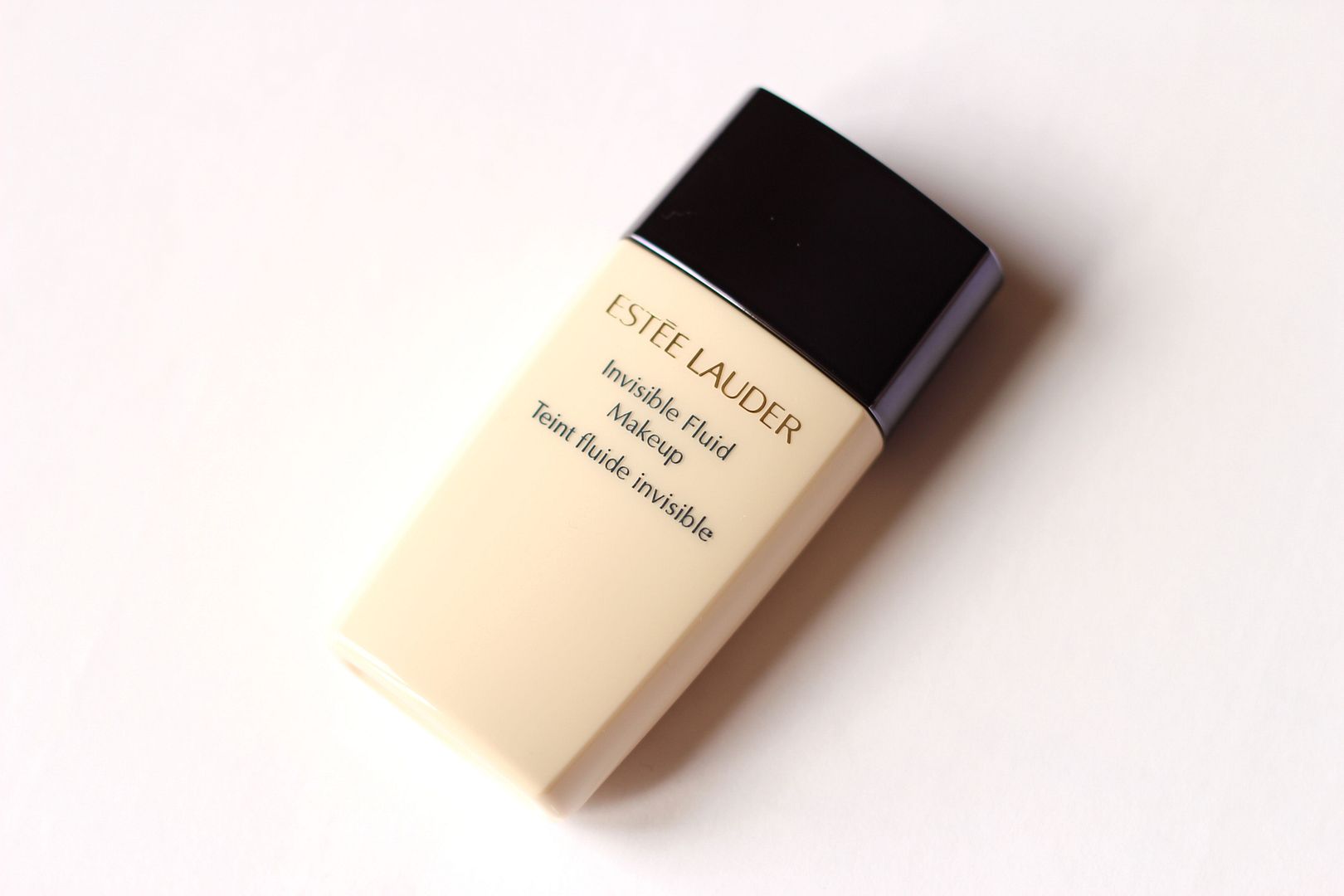 ESTÉE LAUDER INVISIBLE FLUID MAKEUP - £27
I've waited quite a long time to review this product since buying it over two weeks ago as I wasn't quite sure I was ready to give it a rave straight away. Estée Lauder have moved out of their comfort zone of fuller coverage foundations and created this lightweight yet still perfect looking formula.
If your looking for comparisons, I think it's very similar to the
Chanel Vitalumiere Aqua
and even
Jemma Kidd's Light As Air
at a stretch. All three of these are foundations which despite having a thinner, almost watery consistency give excellent coverage. This won't quite measure up for those who favour
Double Wear
or other very full coverage foundations but for something which lets your skin breath and feels as though you're barely wearing make up it's really impressed me.
It applies beautifully and is really easily blended into the skin. I bought the
Real Techniques Core Collection
along with this just so I could use the Buffing Brush to apply it. I think these two make a perfect combination as the soft bristles glide this over the skin effortlessly. The staying power is great. Although I do find that I get a little break through oiliness towards the end of the day, that's easily fixed with a swirl of powder. I think the thing that stands out to me most though about this product is the glow that it gives. It makes skin look so healthy and radiant without verging into greasy or shiny at all.
I really have loved using this foundation and think it's going to be a great one for summer when I don't want to feel anything on my face but still want to look pretty much flawless. I think this has deffinitly made it into my top five favourite foundations, and we all know I'm a bit of a
hoarder
!