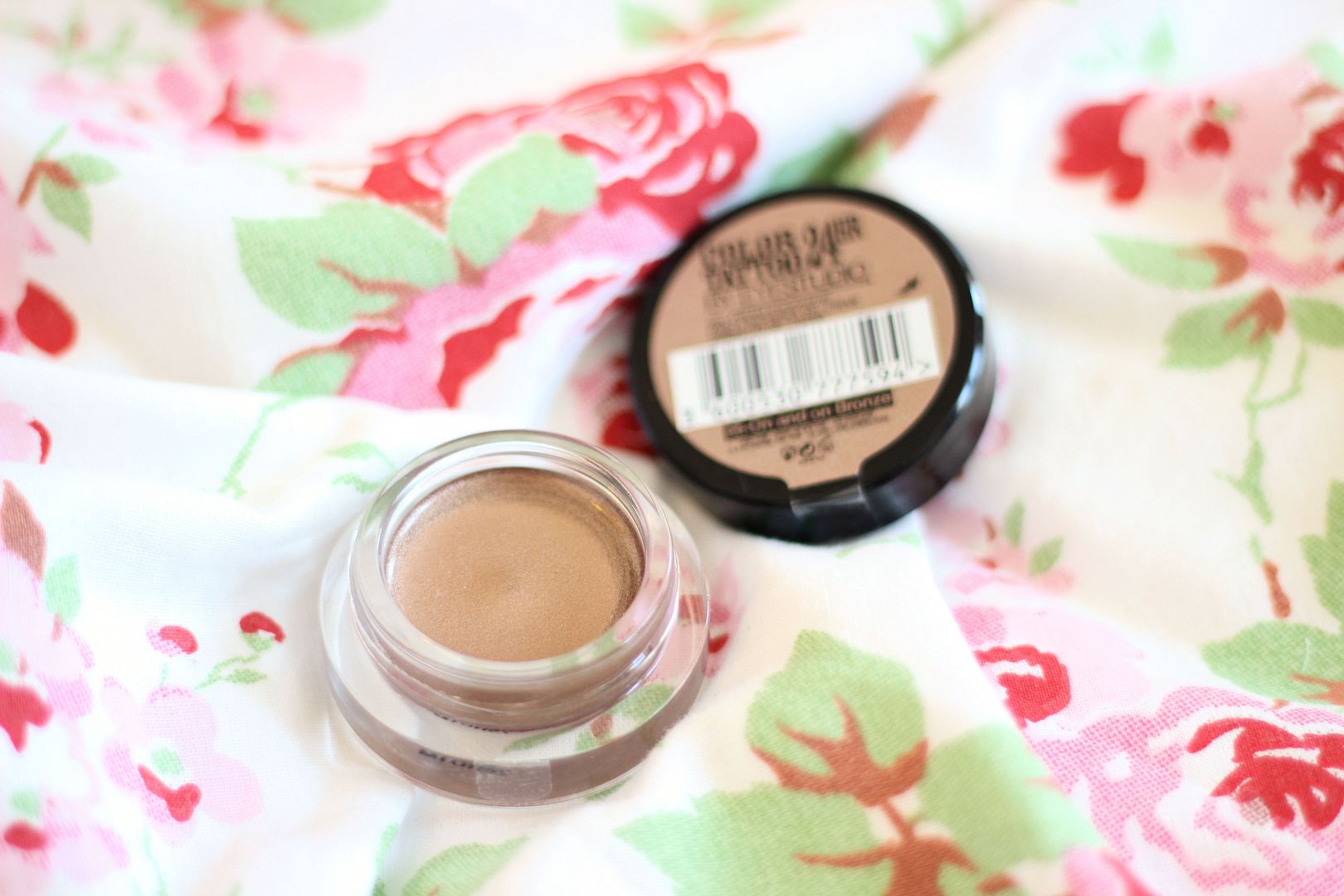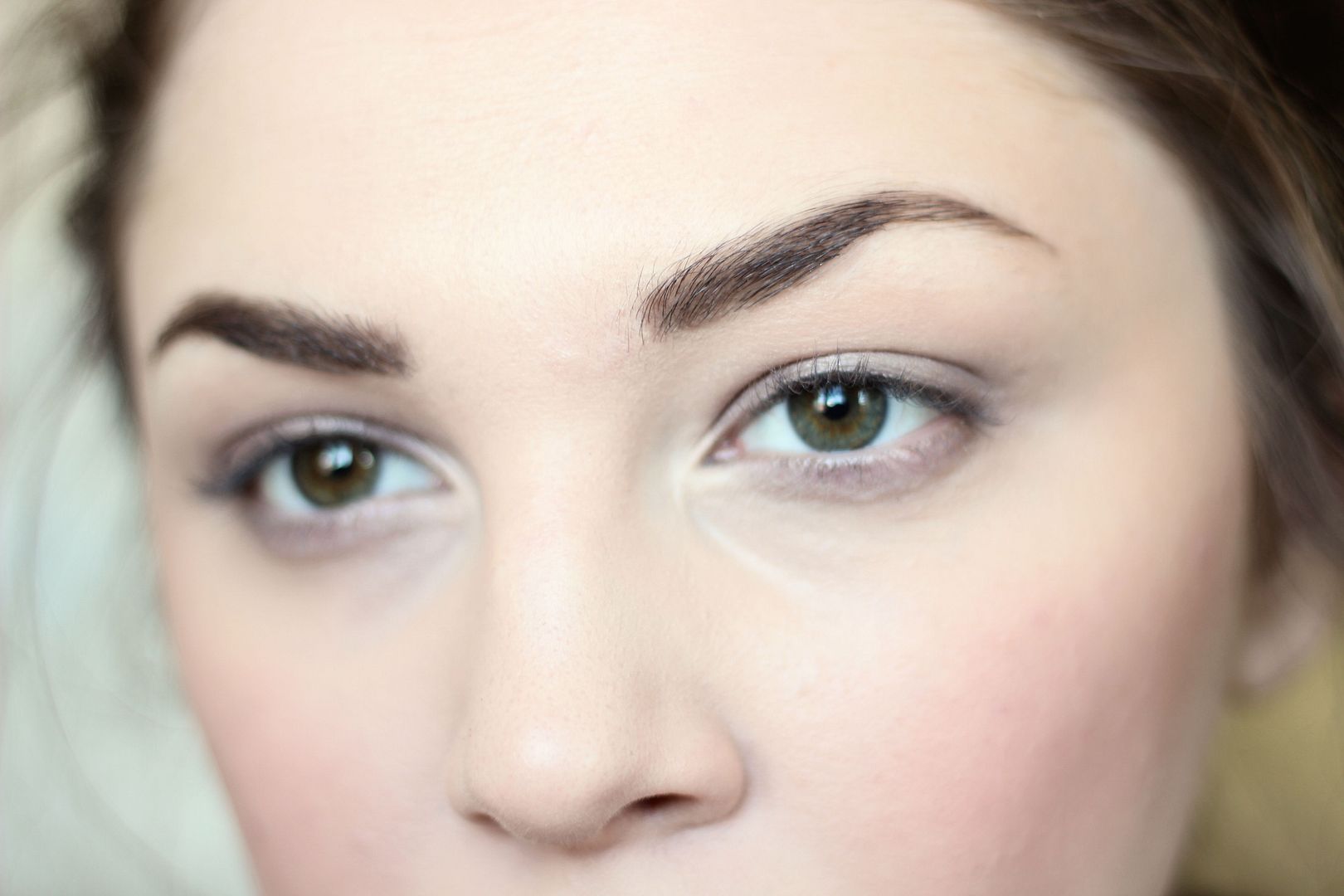 Maybelline Colour Tattoo - £4.99 Boots/Superdrug
I'm really surprised at how rare it is to find a cream eyeshadow amoungst the highstreet/drugstore brands these days and have always ended up eying the rather more expensive
MAC Paint Pots
. I've been looking forward to
The Maybelline Colour Tattoos
being released in the UK ever since seeing the hype surrounding them in the States and as of last Monday (although the official release date is in April) I spied these in Boots. I may be joining the Bloggers Bandwagon with this a little but I think they really are worth the attention.
At first I was a bit dissapointed with the colour range which seems to be much less extensive than
those sold in America
. I went for On and On Bronze, which looked like a warm toned copper with a few gold flecks - my kind of colour. Unfortunately though as you can seen in the picture above it turned into a really cool silvery brown on my eyes which didn't really suit me at all.
The consistency of this product however is beautiful. You get a really opaque but thin wash of colour that dries within a minute and doesn't budge all day. Although I haven't worn this alone, I was seriously impressed with how well it kept my eyeshadow on, crease free and true to colour all day. I even preferred using this to my regular
Urban Decay Primer Potion
as I felt I got a lot more colour pay off from my eyeshadows.
All in all, a great product. I haven't tried any of the
MAC Paint Pots
, something these Colour Tattoos are being frequently compared to, but I think for £4.99 they'd be a brilliant alternative. The only slight let down is the colour choice, but who knows, if these become as popular here as they were in the States, we'll hopefully be seeing a few more shades popping up!