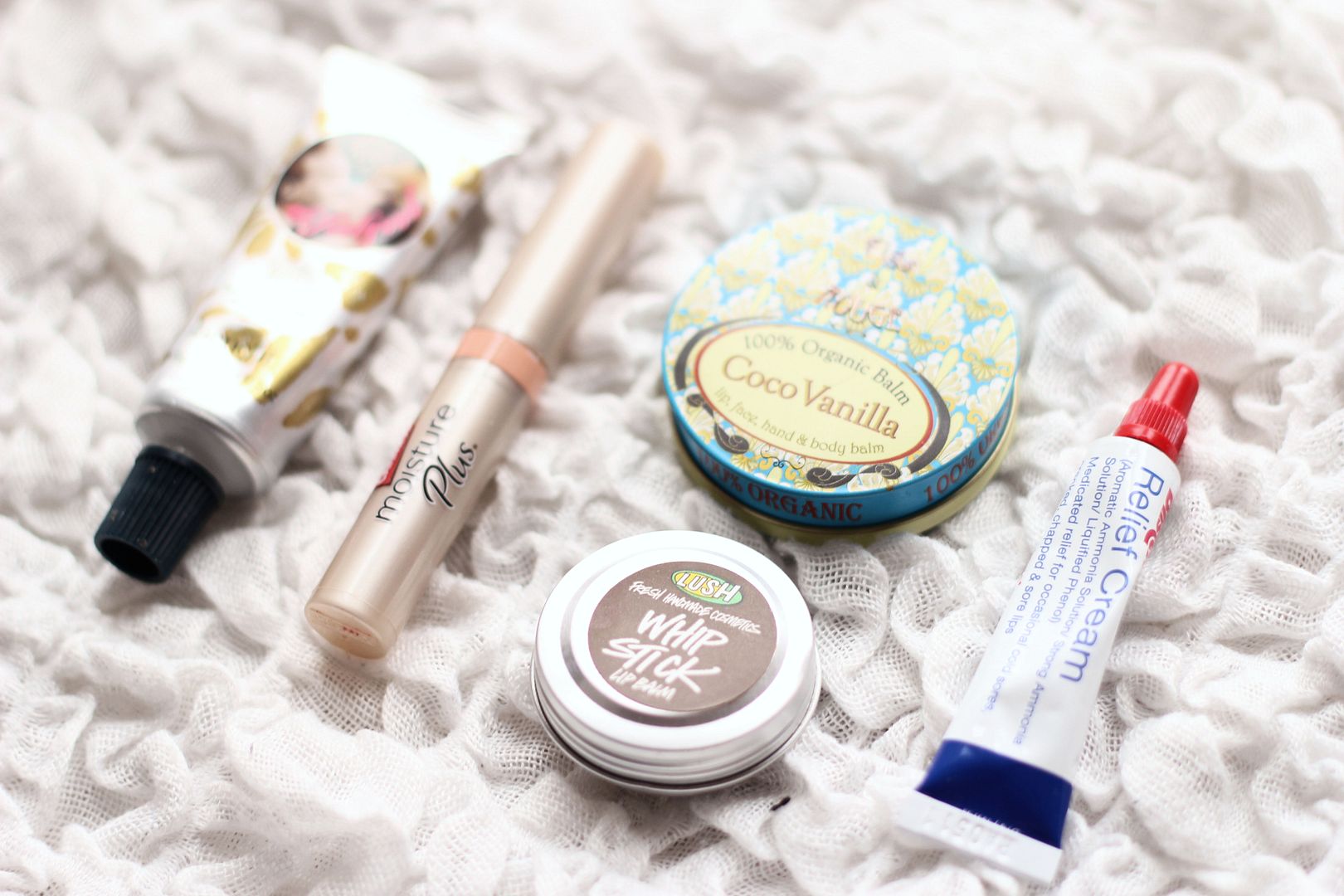 Benefit Dr Feelgood Silky Lip Balm, Carmex Moisture Plus in Peach, Figs & Rouge Coco Vanilla, Lush Whipstick, Blistex Relief Cream
01.
I still can't believe this is being discontinued! Probably my favourite of them all, this lip balm is moisturising but not greasy and has a lovely glossy sheen. It came in a little set called Lipscription with a lip scrub which is brilliant too. Luckily there's so much in this tube I doubt I'll ever run out, but I'll still have to start using it sparingly.
02.
I used to use the original Carmex all the time but couldn't put up with the horrible taste and smell any more. These sitcks are quite new but they give the same amazing moisture along with a subtel tint of colour. This one is quite pinky even though its supposed to be peach but its the perfect your-lips-but-better colour.
03.
Already featured in my
January Favourites
, this Fig's & Rouge balm is like Vaseline without the greasyness. Smells amazing too and comes in a huge range of different flavours.
04.
I've gotten so into Lush at the moment it's becoming a little obsessive. This is mainly thanks to
Charlene's
brilliant little
series
on all their best products, one of which was the Whipstick. It's a gorgeous balm with real Belgium chocolate in it! This one's great for making your lips unbelivably smooth and leaving barely any residue on them.
05.
The one and only, Blistex Reliefe cream. Smells and tastes horrible and leaves a white cast on your lips that will make you look like you're freezing but it really is the best thing for really dry, chapped lips. I wear this overnight and it does wonders!