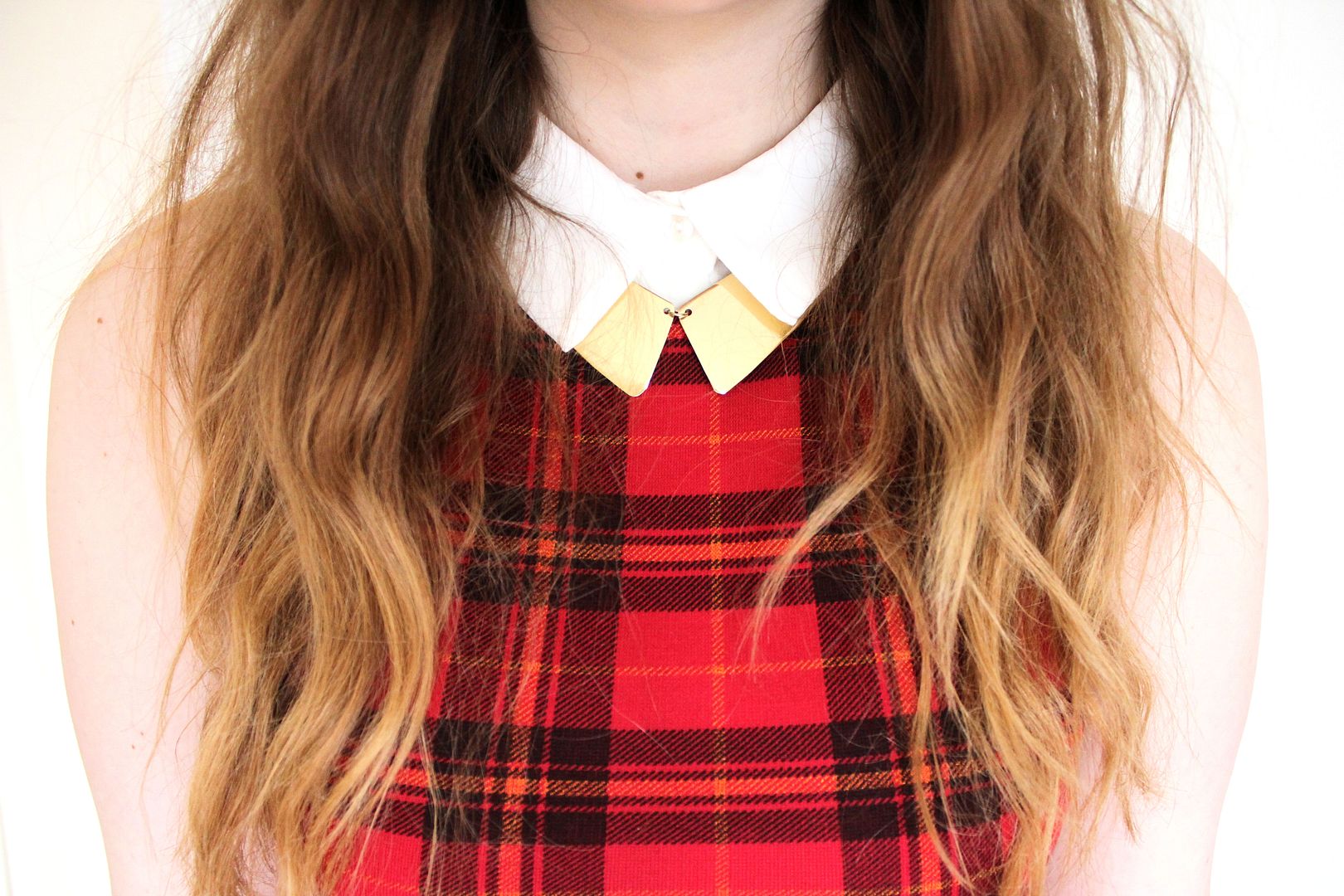 Dress + Shirt: New Look
Collar Necklace: Asos
Happy V-Day to you all! Darren managed to get the afternoon off so we took a little stroll around the shops, popped into Lush to pick up some limited editions and ate our body weight in Noodles at Wagamamma. Such a lovely day!
I've been after the perfect piece of tartan for a long time and as soon as I saw this dress I snapped it up. I think I subconsciously channeled
Rihanna's X Factor look
by adding a little white shirt underneath. Really love this
Metal Collar necklace
from Asos too. I've been wearing it under shirt collars, over tops, it pretty much goes with anything! Unfortunately this ones sold out now, but its still available in
silver
and I think I'll be buying that one too!
What's everyone else been up to today?