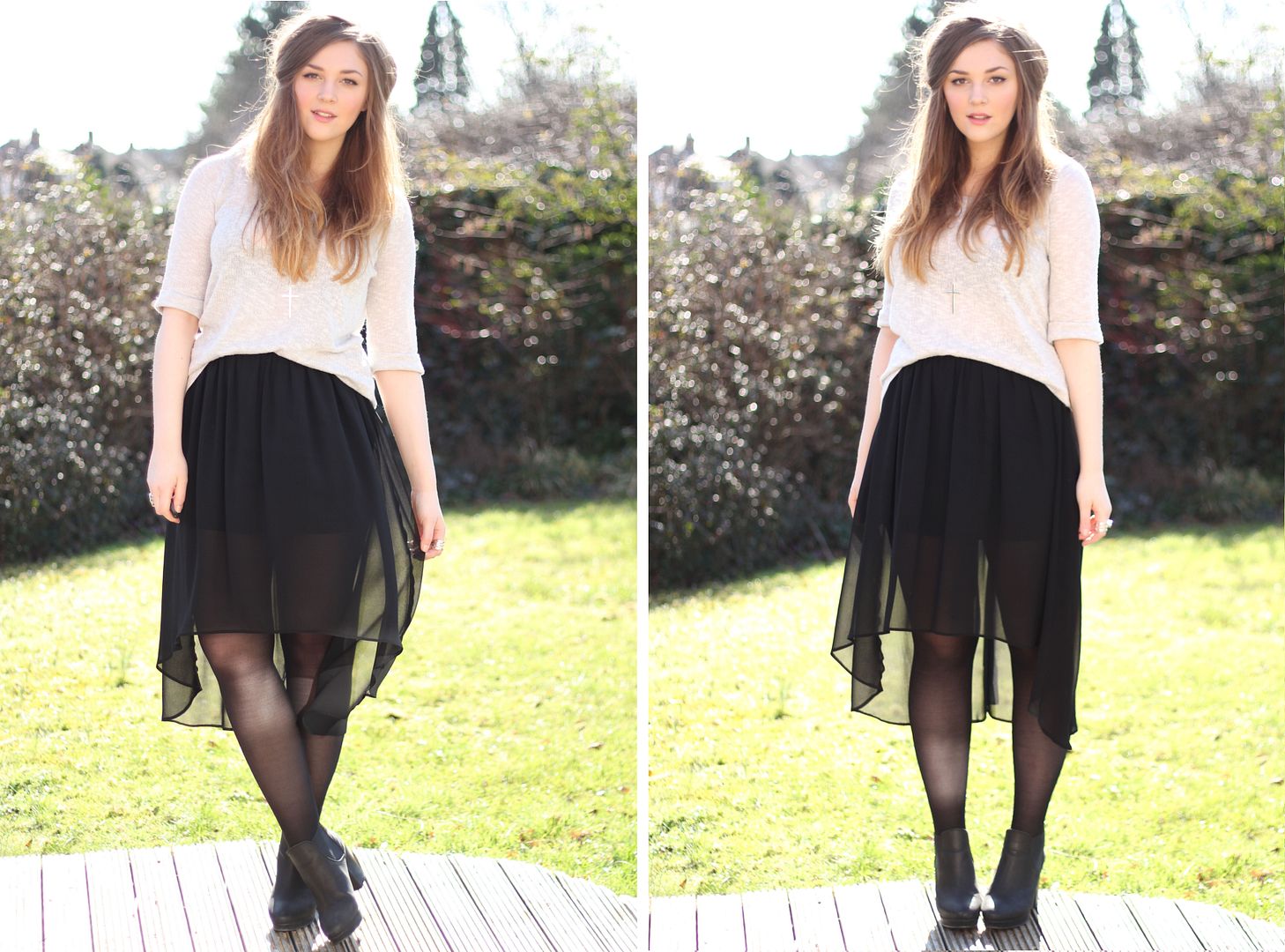 Jumper: New Look
Skirt: Miss Selfridge
Shoes: Topshop
Necklace: Urban Outfitters

Hi, meet my legs! I spent the weekend at my parent's house and took advantage of having a garden to take some full length photos. I've been wanting to show you
this skirt
properly for ages but my flat is far too lacking in space to do so. I wore it with the New Look slouchy jumper I talked about in
this
post which hasn't actually left my body since I bought it. I think its the perfect thin summer jumper that can be worn with anything from a midi skirt to rolled up jeans (which I actually changed into later in the day as it was so warm!).
I also tried out a sample of the new
Estée Lauder Invisible Fluid
and so far I'm loving it. Flawless coverage thats lighter than any other foundation I own. I might have to make a sneaky purchase when this is available in Boots!
A lot of people have been saying they'd like to see a few more outfit posts a week, which I'm working on! Do you prefers these type of posts? And is it better seeing them full length or my usual from-the-knees-up ones? I'd love to know!