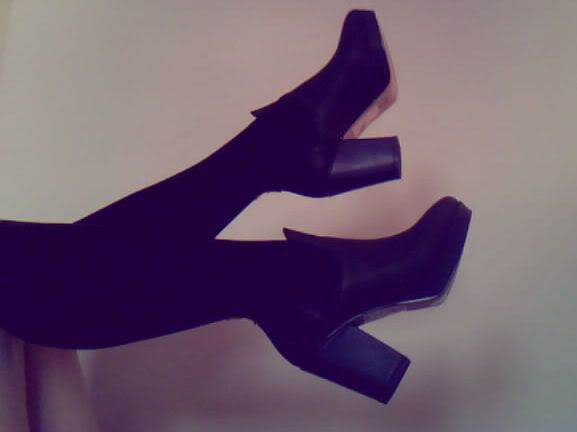 Topshop Allegra's
So I finally caved and bought
these
. I think they're fast becoming the new Jeffrey Campbell
Lita's
seeing as everyone seems to have them! I'm not a huge fan of heels, mainly due to the fact that if I'm any more than in inch off the ground, I can barely put one foot in front of the other without falling down. But what can I say? Chelsea boots with chunky heels. Perfection. Even if I do just have to wear them while tottering around the house.
Also, apologies for the crappy photobooth picture, but I just had to show you all these. My shiny new
Canon 550D
is on its way to me as we speak and regular blogging can resume!