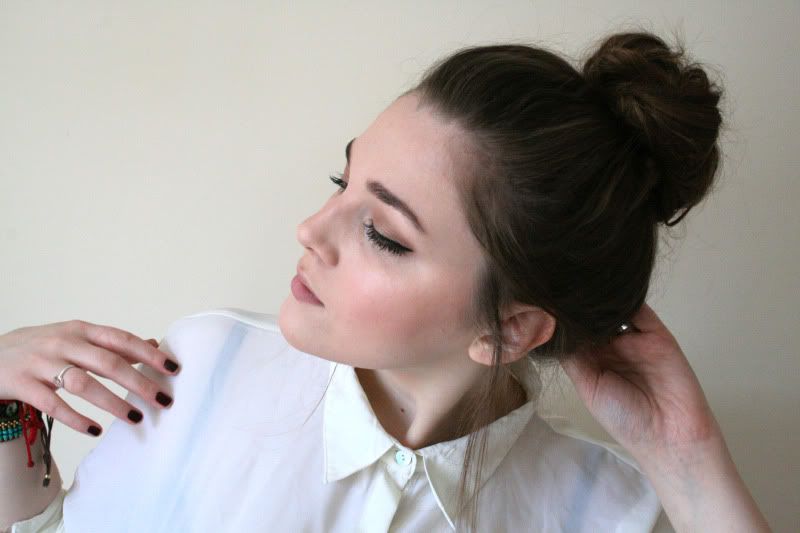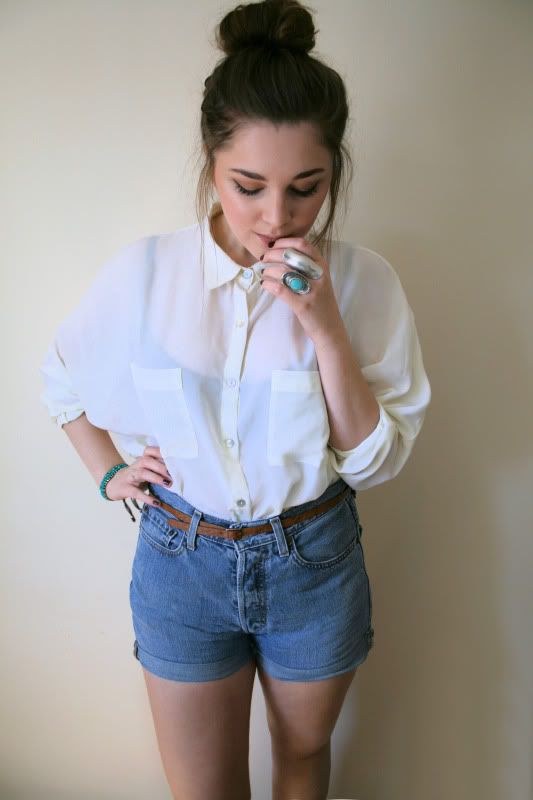 Shirt: New Look
Shorts: DIY Levi's
Rings: Asos, Covet


It's been so hot recently that I haven't really wanted to wear anything. Most of my wardrobe is still mainly winter clothes, bit ridiculous for June, no? But I fished around in a few draws and dug out the old DIY Levi's that have been my go to shorts for the last 92821 years and threw on a sheer shirt. Still not sure how I feel about the top button though, I think it reminds me too much of school.

I've been wearing my hair up so much recently, mainly for work, and I've been itching to cut it so I can just have a simple little pony tail instead of wasting ten minutes in the morning trying to get it to do what I want it to. I've had long hair for as long as I can remember, so I'm a bit hesitant to go for the big chop. Just feel like I need a change.

How's everyone else handling the hot weather?




YouTube - Twitter - Bloglovin' - Instagram